Exploding out of leading art institutions into streets, homes and public spaces, In Between Time has grown over two decades to become a critically acclaimed and globally respected producer of contemporary and live art.
2021
IBT21 The Rupture became an eight-month programme, created with brilliant people from Bristol and across the world, working together to make an international festival with no travel.
Together we learned, dreamed, cancelled, adapted. We created hybrid artworks, embraced digital, returned to theatres and remained vehemently LIVE.
Thank you to everyone who joined us on this journey.
You can read our full review of IBT21 here.
"Another world is not only possible, she is on her way. On a quiet day, I can hear her breathing." ARUNDHATI ROY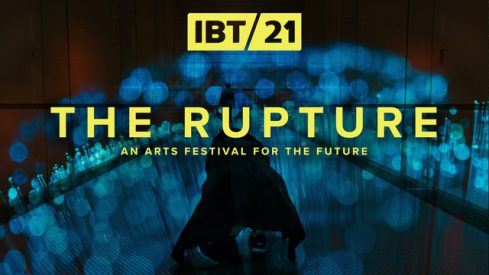 2020
In a year where we needed art and artists more than ever, we called out through Dear Artist, Love Audience and joined with millions of voices across the UK to celebrate artists' innovation and resilience.
As we witnessed the upheavals across the globe, brought on by the Covid-19 pandemic, and the toppling of the Colston statue in our home city of Bristol, we acknowledged our need to be part of the change required to realise a more equitable future. As such, we continue to collaborate with and support artists and communities to create radical work responding to our times.
2019
The IBT19 Summit was our first step in radically reconsidering how to make an International Festival. From provocative panels and UK premieres of international performances, to lighting up caves, and motorcycle rides, we welcomed audiences across the city.
The Summit hosted our first Creative Exchange Lab, 13 exceptional UK artists explored their practice and created artworks and provocations through workshops led by international artists Kameelah Rasheed, Dorothee Munyanaza and Cigdem Aydemir.
In the lead up to the festival, we collaborated with people from across the city through our We Are Bristol programme, connecting generations, creating artwork and exploring what we need to flourish in an uncertain future.
2017
IBT17 Festival took the theme Stand Up, Stand Up. With 40 bold artists across 10 locations and over 21,100 audiences experiences. Highlights include the UK Premiere of The Record by 600 HIGHWAYMEN, Playing Up for children and families by Live Art Development Agency and Instant Dissidence's Dancing With Strangers: From Calais to England.
'Bristol festival leaves its mark on audiences with personal, political shows.'  The Guardian
We launched the IBT International Showcase that presented 22 exceptional live artists to over 200 delegates from across the globe and 40 international delegates were subsidised by Arts Council England, Australia Council and British Council to develop new global markets for UK artists.
2016
Helen Cole created Breathe – a gathering of hundreds of private dances – and took it to the Venice Biennial in 2016. These anonymous 'ghost dances' came together as an act of mass resistance emitting the tangible, poignant traces of bodies pushed to their limits to conjure the presence of those long since gone.
2015
Night Songs was created in partnership with National Trust, featuring musician Patrick Wolf, a new song commission and a national tour across four National Trust properties.
"Night Songs was MY FAVOURITE THING I HAVE EVER SEEN AT THE NATIONAL TRUST. It had rave reviews across the board & I hope we can work together again." Anna Russell, General Manager, National Trust 
2013
IBT13 Festival featured 100 artists in sell-out shows. Over four days across Bristol, 30,000 people stepped out of the ordinary to witness a fake moon rising, a living room opera and much more.
"If Fake Moon was In Between Time at its most open and accessible, Night Tripper – by the Norwegian trio Fiksdal/Langgård/Becker – exemplified its feeling of intimate community." The Guardian
2012
Up to Nature was a major collaboration with four European partners that enticed artists and audiences to leave the city and enter the forest.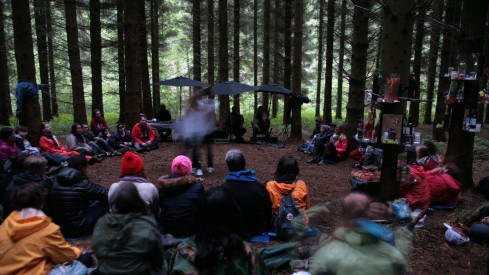 2011
In Between Time became an Arts Council England National Portfolio Organisation, securing its future and programme.
2010
IBT10 Festival took place over five days, across the streets and art spaces of Bristol, in over 75 events, with 130 artists from the UK and beyond.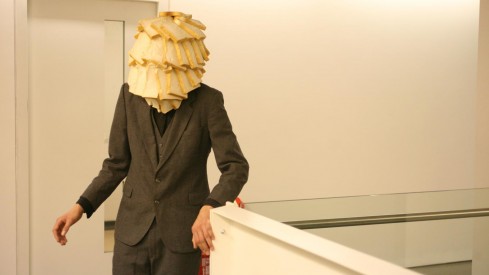 2009
Helen Cole created We See Fireworks in which the voices of strangers gently unfolded in the darkness to reveal haunting, vivid memories of incredible performances.
2001
The first In Between Time festival was established in Bristol as an international biennial of live art and future performance practices.
"Go to the brilliantly curated In Between Time Festival."  Lyn Gardner, The Guardian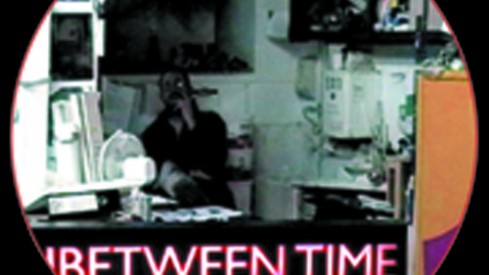 1997
In Between Time emerged as part of the live programme at Arnolfini, produced by Helen Cole between 1997-2009.