WOODS shouts from the canopy. We are the change.
Join Clarice Lima and the WOODS team alongside a large troupe of incredible Bristolians as they take our relationship with the climate and literally turn things upside down. A temporary forest with a cast of extraordinary Bristolians is created in the heart of Bristol's urban landscape. Legs will rise, skirts will fall, hearts will beat faster. 
WOODS blurs the lines between live performance, visual arts and fashion design, creating a biodiverse landscape amidst the city's concrete and glass. Here the strength and instability of the body reflect a forest's power and fragility. 
This project has been generously supported by Perform Europe. There is still time to be part of this unique opportunity and become a tree-performer alongside the WOODS team. Find out more.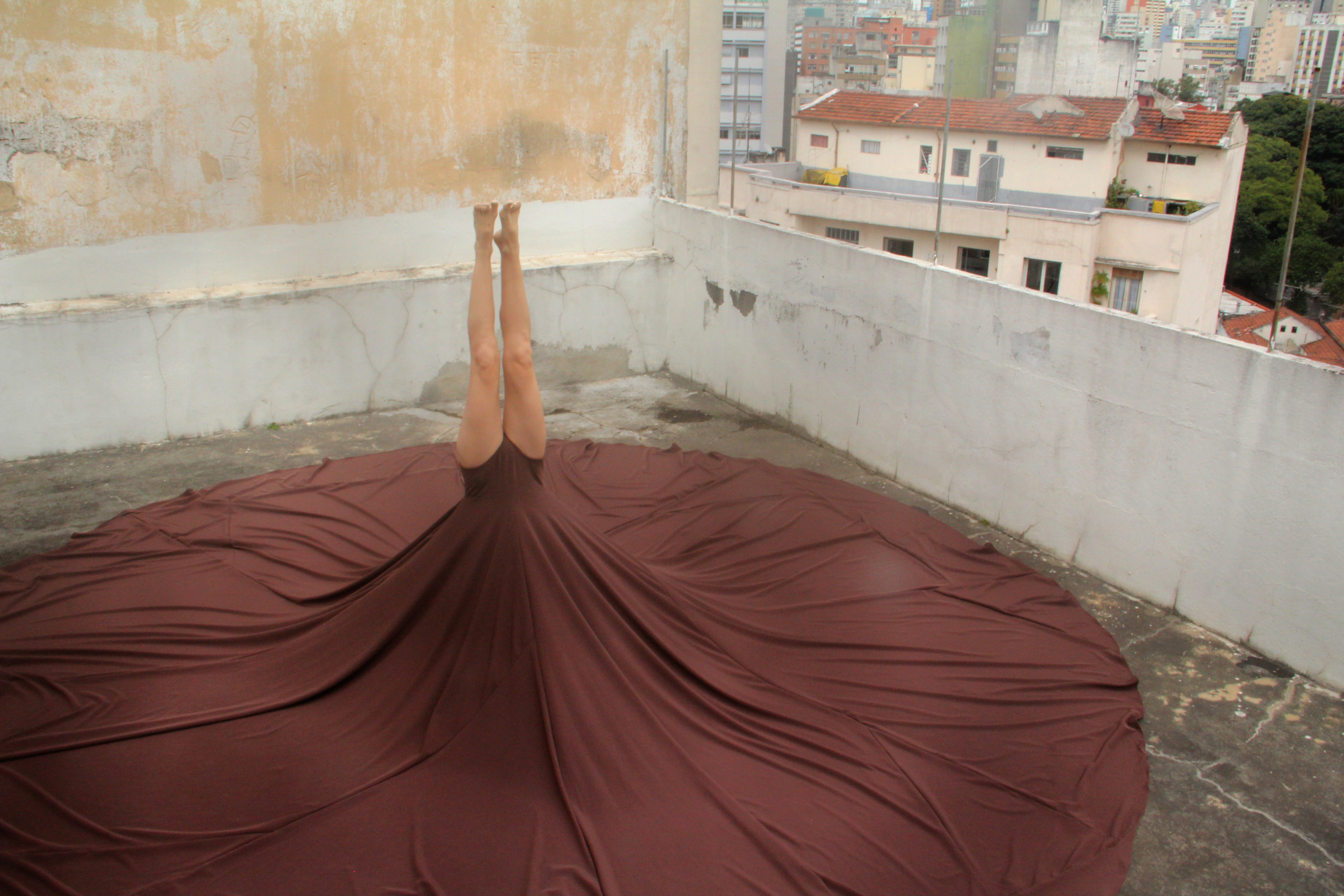 ABOUT THE ARTISTS

Clarice Lima, Brazil 

Choreographer, director and visual artist. Lima graduated from Amsterdam School of Arts (MTD) in the Netherlands 2006. She studied with David Zambrano/ 50 Days Costa Rica, and has worked with leading international choreographers including CristianDuarte/ LOTE BR, Jan Fabre/ Troubleyn BE. She develops long-term partnerships and creative strategies to produce her dance, performance and visual artwork. 

Catarina Saraiva, Portugal
Dramaturgist and Creative Producer. Catarina Saraiva works between Europe and South America. She is the curator of Linha de Fuga and Festival Verão Azul in Portugal.

Nina Fajdiga, Slovenia 

Movement Assistant and Performer. Fajdiga graduated from Amsterdam School of Arts/School for New Dance Development (SNDO) Netherlands in 2007. In 2006 she was awarded a most promising young choreographer by Amsterdam's ITS festival.

Aline Bonamin, Brazil
Movement Assistant and Performer. Bonamin graduated in dance at Anhembi Morumbi University in Brazil. Since 2013 she has worked in collaboration with Clarice Lima as a performer and choreographer assistant in the works Árvores/ Trees, Dance Hurts, Supernada EP01 and Bichos Soltosamong others.
SUSTAINABILITY

The artists of WOODS pledge that any surplus budget to be donated to an environmental charity

The WOODS show uses no power

All materials used are upcycled from textile waste 

Each ticket sold helps plant trees