'Brave, clever, provocative' The Herald Glasgow
Open your legs. Put your hands by your side. No touching.
Inside a small red lit booth Cade performs the lap dance her older sister used to perform professionally. This intimate exchange between performer and audience explores how we view the naked female body in different contexts. Through the repetition of the dance, the manipulation of our gaze, and the use of interview excerpts, a unique feminist dialogue between two sisters is revealed.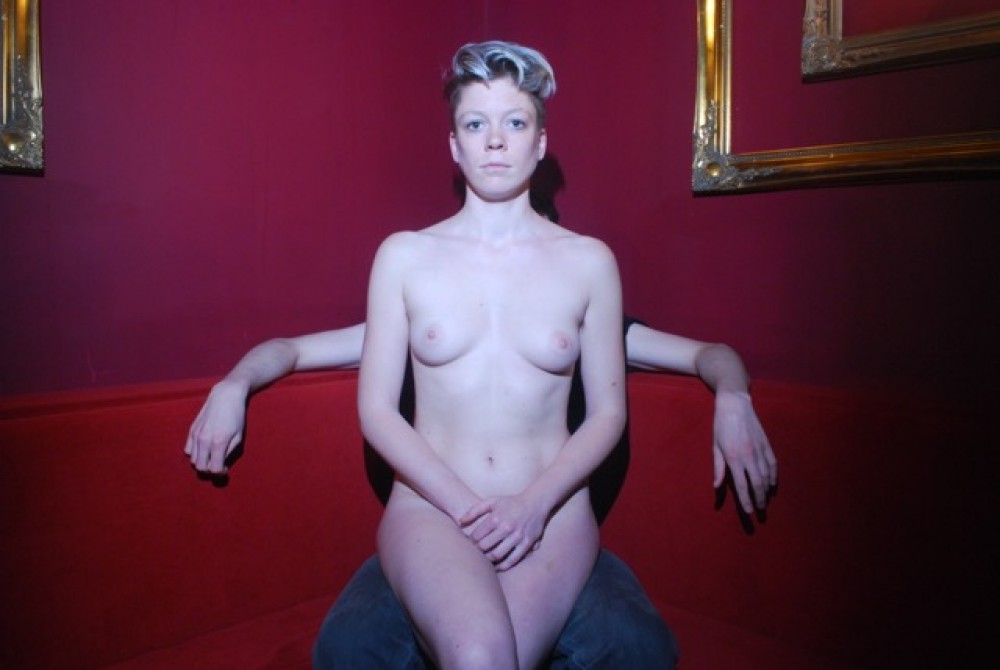 Banner Image © James Allan, Other Images © Rosie Healey
My Big Sister Taught Me This Lap Dance
Touring Information

Reviews

Production details
WRITER: Rosana Cade
DEVISOR: Rosana Cade
NUMBER OF PEOPLE ON STAGE: 1
NUMBER OF PEOPLE IN TOURING COMPANY:2
FREIGHT: Excess baggage
TOURING AVAILABILITY: Summer 2017, Spring 2018 onwards
SCALE OF VENUE: Small (1-on-1 performance)
MINIMUM PERFORMANCE SPACE: 5.5m x 4m, 1-on-1 performance that contains a lap dance
ALSO CONTAINS:Nudity and sexual content

At IBT17
VENUE: Arnolfini
PRODUCTION DATES: 10-12th February
PRODUCTION TIMES: Various
DURATION: 20 mins
AUDIENCE CAPACITY: 1 at a time

Contact
ADDRESS:  Glasgow based
EMAIL: [email protected]
CONTACT FOR TOURING: Sally Rose [email protected]