"The UK's answer to Miranda July." British Council
Sylvia Rimat creates original performances with a pinch of the surreal. Characterized by playful audience interaction and strong visual aesthetics, her work deals with the human mind, personal histories, animals (imagined and real) and our relationship with the natural world around us. Rimat works with specialists from fields including Neuroscience, Mathematics, Psychology and Biology, in the early development of her shows. Her research culminates in performances that are equally entertaining and thought-provoking.
Born in Germany, Sylvia Rimat is based in Bristol, UK. Her work manifests in various formats, such as studio shows, one-on-one performance, encounters in public space, site-specific work and most recently digital media. Her work has been presented throughout the UK, including the British Council Showcase at Edinburgh Fringe Festival, London's Barbican Centre in SPILL Festival, Cambridge Junction and internationally, in Europe (Denmark, Poland, Germany and Spain) and Australia (Sydney Festival, Proximity Festival Perth).
Sylvia is part of In Between Time's Artist Seed Fund. Her work Some People Climb Up, an immersive, playful, thought-provoking and deeply human audio-walk through the forest of Leigh Woods is available now. Find out more.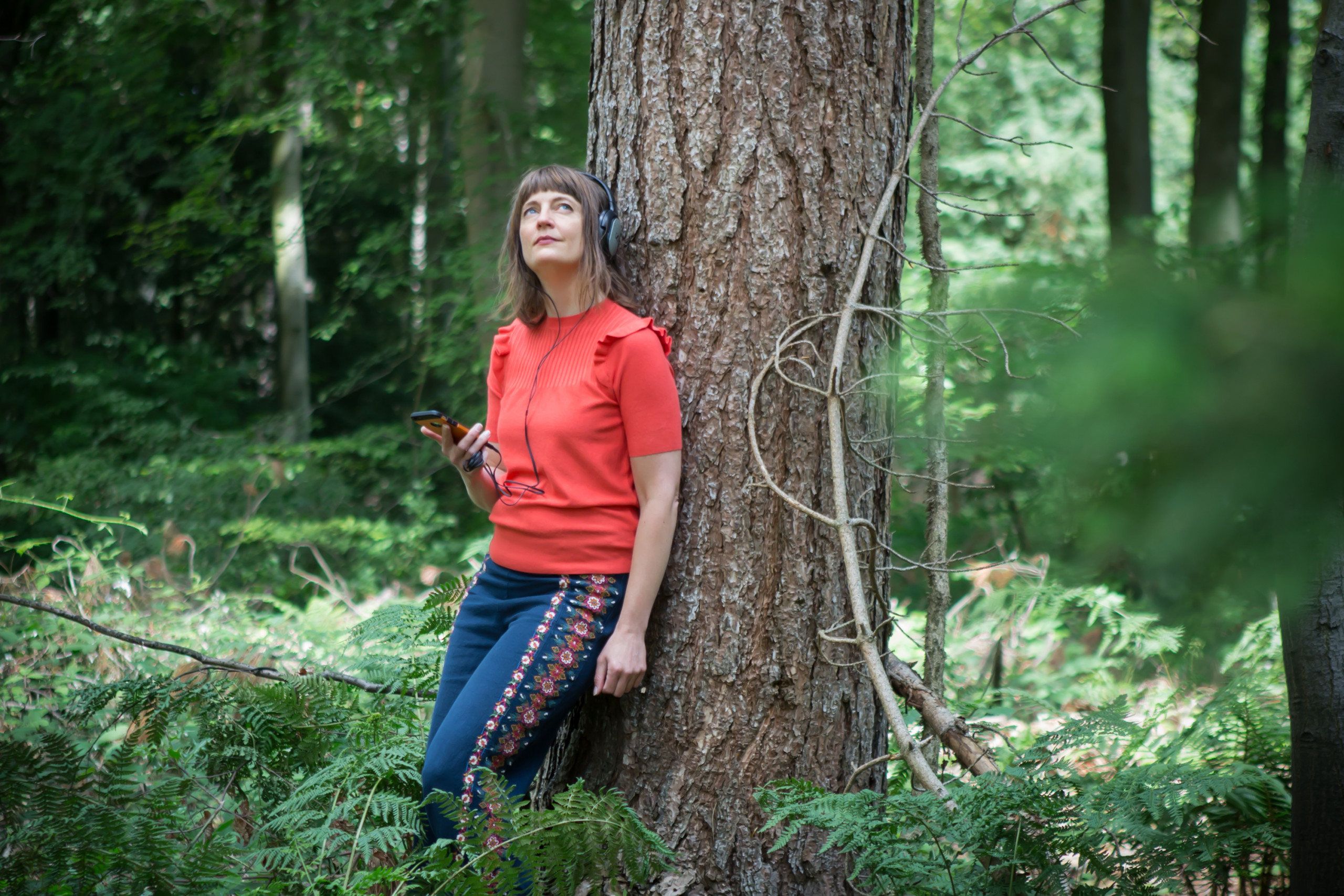 Image credit: Laura Montag