'Oddly peaceful and reassuring' Audience member
Become at one with the forest
Cushioned by soil and surrounded by fallen leaves, Woodland by UK artist duo French & Mottershead is a meditative and deeply affecting audio work that creates a self-portrait of the body after death.   
Using spoken narrative with insights from forensic anthropologists and ecologists, Woodland is a gentle confrontation of mortality and an invitation to imagine our body's return to the soil over an epic length of time.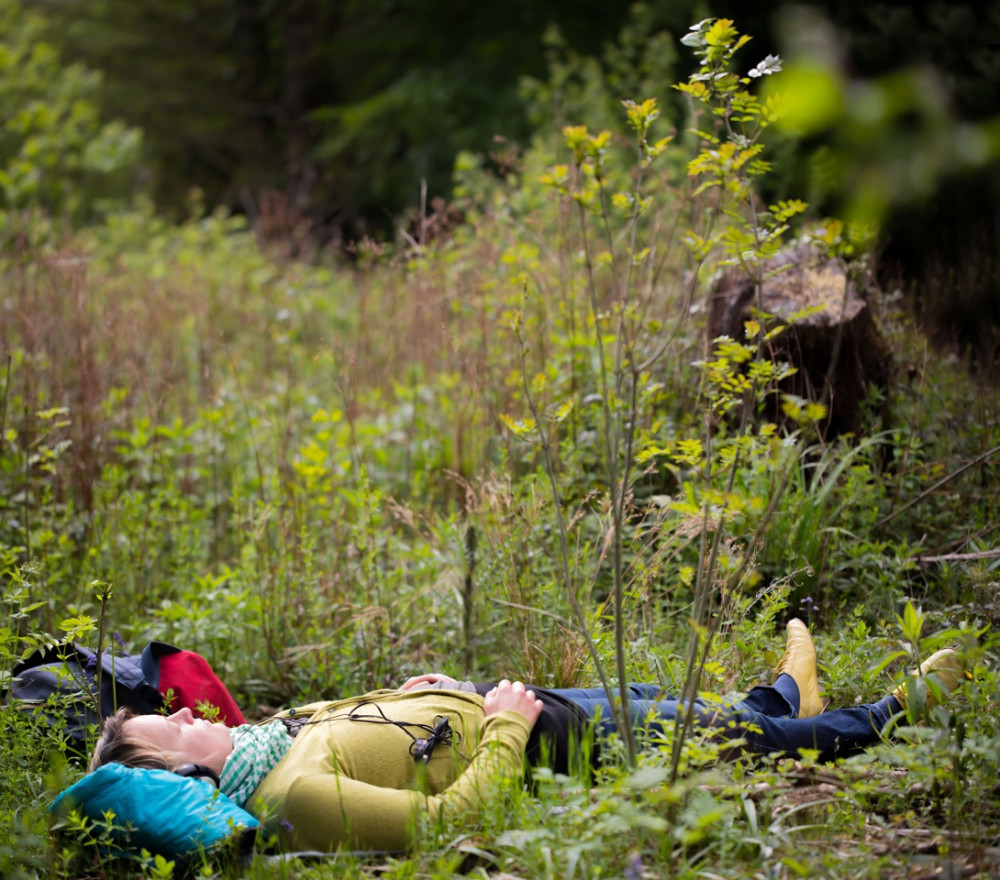 Images © Paul Blakemore
Secret location revealed- Arnos Court Park 
The entrance to the park is located next to Arnos Manor Hotel 
How to get there – We recommend using public transport. You can get bus numbers 38, 349 or X38 from Bristol City Centre, Baldwin Street at Stop Bb (by Sundaes Gelato) to Bath Road (by Burger King). If driving, parking is limited to near by residential streets.
On arrival – Please check into the reception tent, which will be located at the entrance of the park, to collect your tech. For our security please can you bring some ID to leave with reception whilst you use the audio and when you have finished you can collect your ID and return the audio.
Weather – If it is drizzling we will continue, as some say its not bad weather….just bad clothing. However if it is extreme weather please contact the Box Office.
Woodland