'Thoughtful, generous, brave and unspeakably brilliant' Maddy Costa
A room containing 1000 questions about race. You're invited to answer one of them.
65. Are you black, or are you 'new black'?
220. My mum does not talk about race anymore. It makes her uncomfortable, tired. Will this happen to me?
307. Why do people assume that racism will just passively die out if we wait long enough?
440. Are you angry?
720. When does it all end?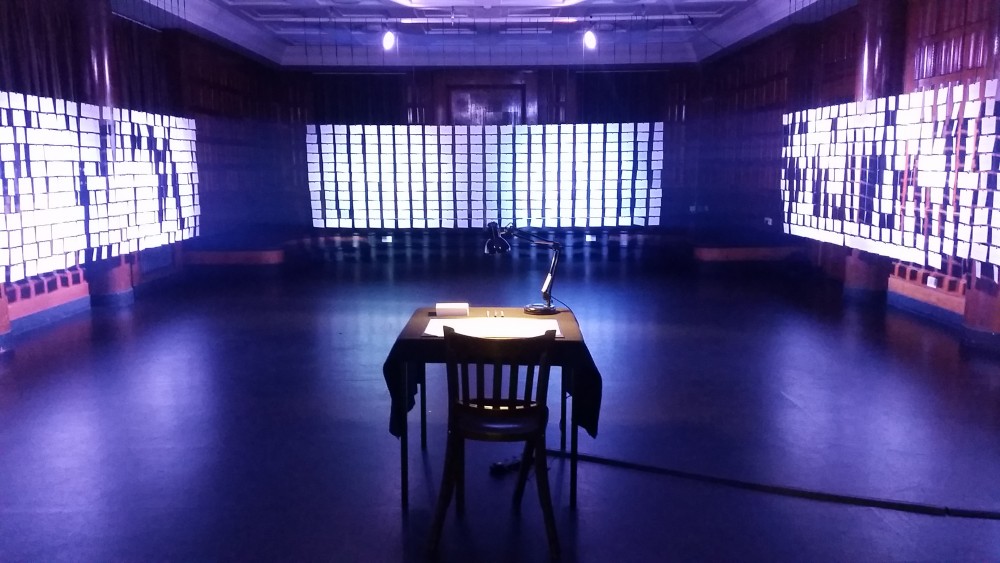 Banner Image © David Monteith-Hodge, Other Image © Jessica Denning
Touring Information

Production details
LEAD ARTIST: Selina Thompson
DESIGN: Bethany Wells
NUMBER OF PEOPLE ON STAGE: 0 – Installation
NUMBER OF PEOPLE IN TOURING COMPANY: 2
FREIGHT: Shipping required
TOURING AVAILABILITY: March 2017 onwards
SCALE OF VENUE: Gallery or public space. Technical spec available
MINIMUM PERFORMANCE SPACE: minimum of 18.5m wall space
TEXT-BASED: Strong (audience required to read). Can be translated

At IBT17
VENUE: Arnolfini
PRODUCTION DATES: 9 – 19 February
PRODUCTION TIMES: All day
DURATION: All day
AUDIENCE CAPACITY: x 4 people at a time

Contact
ADDRESS:  Leeds based
EMAIL: [email protected]
CONTACT FOR TOURING: Emma Beverley (Producer)