Muneera Pilgrim's Joy Project Poem
We are spreading 
us contagious wildfires
Listen to Muneera Pilgrim read the Joy Project
Muneera Pilgrim is on a mission to ignite the streets of Bristol with joy.
Discover fragments of a poem by Muneera Pilgrim dispersed throughout St Pauls, Easton or the harbourside.
In Between Time shares Muneera Pilgrim's words in a series of billboard posters across Bristol. Discover the poem as you move through the city and scan a QR code to listen to a performance of the full poem by Muneera.
Over the lockdowns of 2020 and 2021 In Between Time and Muneera Pilgrim met with women connected to Bristol to create an online community and a place to explore joy and hope. The Joy Project made a deep and lasting impact on everyone involved. As a result, Muneera was inspired to create a poem and spread it across the streets of Bristol.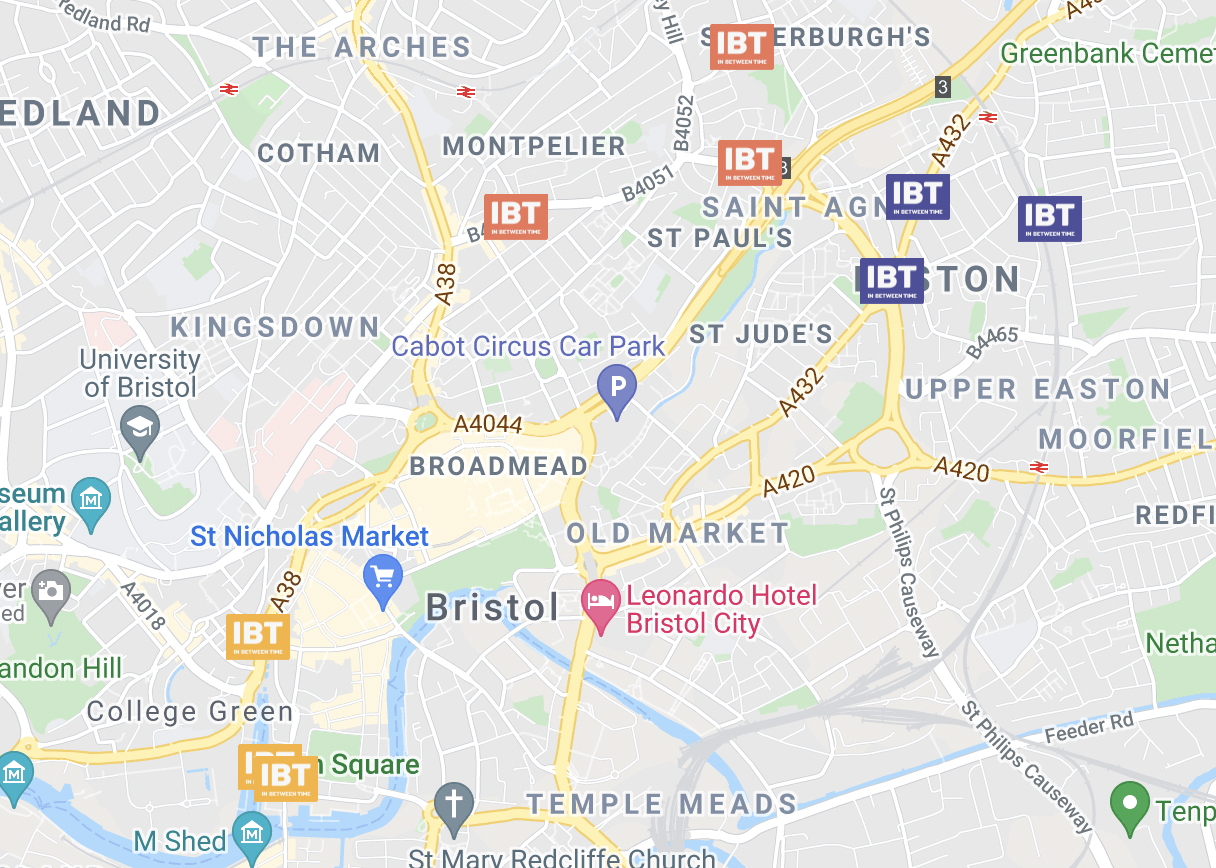 View the map
1. Take a look at the map, and head off to Easton, St Pauls or the harbourside
2. Create your own journey through the city – encountering The Joy Project Poem as you go
3. Scan the QR code on any poster to hear Muneera perform the poem in full
4. Immerse yourself in the poem as you walk through the streets of Bristol; find these words of joy and create a space for yourself to connect with hope.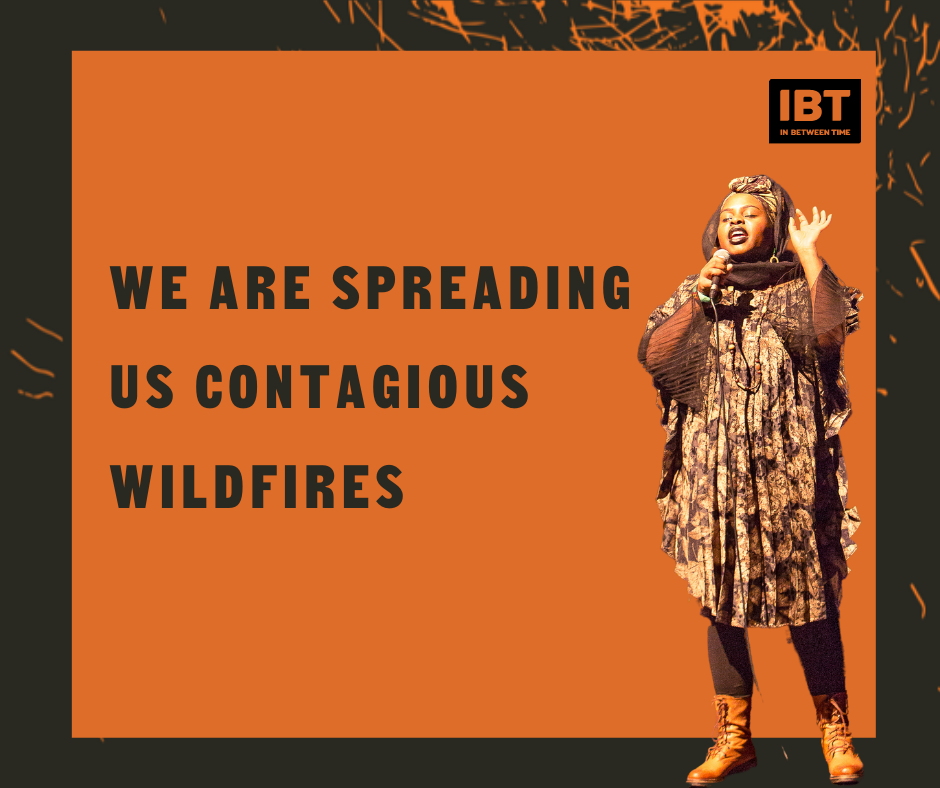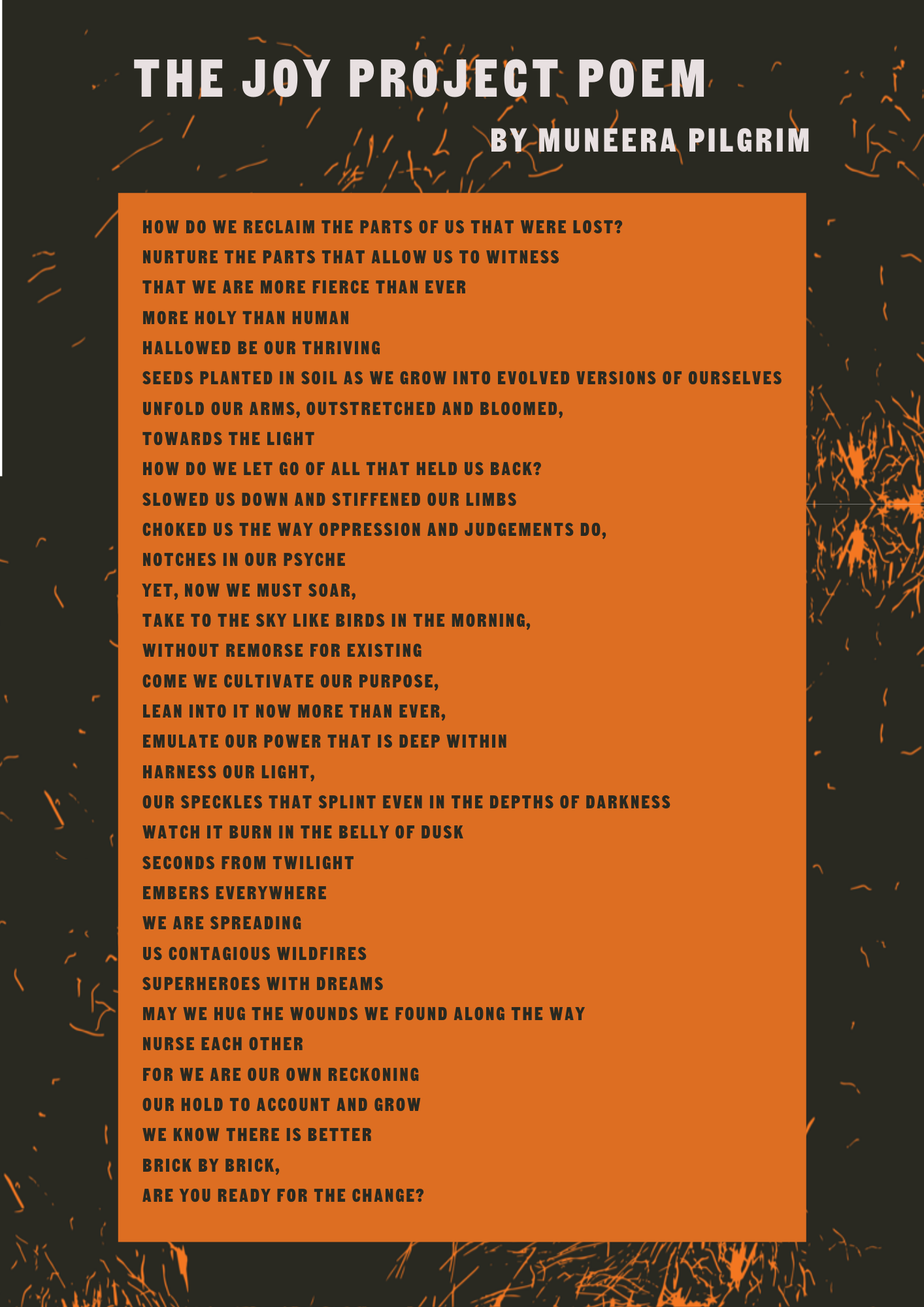 Joy Project Poem 
How do we reclaim the parts of us that were lost? 
Nurture the parts that allow us to witness that we are more fierce than ever 
more holy than human
Hallowed be our thriving 
Seeds planted in soil as we grow into evolved versions of ourselves
unfold our arms, outstretched and bloomed, 
towards the light
How do we let go of all that held us back?
Slowed us down and stiffened our limbs
Choked us the way oppression and judgements do,
notches in our psyche  
Yet, now we must soar,
take to the sky like birds in the morning,
without remorse for existing   
Come we cultivate our purpose, 
lean into it now more than ever,
emulate our power that is deep within
Harness our light,  
our speckles that splint even in the depths of darkness
Watch it burn in the belly of dusk 
seconds from twilight 
embers everywhere
We are spreading 
us contagious wildfires 
superheroes with dreams 
May we hug the wounds we found along the way
Nurse each other
For we are our own reckoning 
Our hold to account and grow 
We know there is better 
Brick by brick,
Are you ready for the change?
By Muneera Pilgrim