Created by Helen Cole and 130 womxn and girls
'The effect is striking … the combination of lights and audio profound.' BECKY ARMSTRONG, THIS IS WHAT SHE SAYS
A communal act of resistance. For all those whose voice has ever been silenced.
WE ARE WARRIORS is a sound and light installation containing thousands of tiny flickering lights and the voices of one-hundred-and-thirty womxn and girls aged 8-80.
Enter a powerful constellation of fireflies, whispers, sighs and battle cries; a magnificent roar for a fairer, safer and more equal world.
Each light is made by a member of the public, each sound by a womxn or girl. As you enter add your light to build the constellation. In tribute to anyone who has ever felt silenced.
We Are Warriors is created by Helen Cole and was originally commissioned by Bristol Women's Voice for the Deeds Not Words programme of events to mark 100 years since the first women were allowed to vote. It was produced by In Between Time, funded by Government Equalities Office and Arts Council England and supported by Arnolfini.
Production Credits: Created by Helen Cole with 130 incredible women and girls / Lighting Design and Production: Lexi Marshall and Lottie Poulet / Sound Composition and Production: Alex Bradley / Executive Production: Vashti Waite / Assistant Producer: Laura Hester / Warrior Workshops: Breathing Fire Playback Theatre / Engagement Producer: Georgia Bate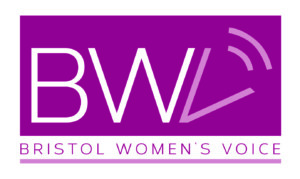 Thank you to everyone that contributed their voice to We Are Warriors
Alicia Cole, Alicia Miller, Aliza Qureshi, Amaarah Mian-Cudmore, Amelia Walsh, Ann Brooks, Anne, Anonymous, Becky Bushnell, Bella Mason, Bethan Millsted, Anonymous, Brod Way, Carla Finch-Daniels, Catherine Wooldridge, Charlotte Louise Poulet, Chi Lin Yip Lau, Chloe Parry, Christina Austin, Ciara, Claire, Claire Charlton, Corinna Chandler, Corrine, Cynthia, Darlene Wheeler, Dee Lawrence, Anonymous, Dom, Eleanor Moore, Emily Griffin, Emma Matthews, Esme Stratton, Anonymous, Fiona Reid, Florence Hiatt, G. Keeley, Gail Mcdonald, Georgia, Gill, Gypsy Girl Chamainey, Anonymous, Hazel Durn, Heather Griffin, Helena Twigger, Hilz, Honor Lien, Holly Bradley Cole, Iqra Wasim, Isabel Nyaruwa, Isabelle Davies, Isla Reoch, Ivy, Anonymous, J. Barrow, Jan Bartlett, Jane, Jane Keith, Jenny Allen, Jenny Sanderson, Jess, Jess Black, Jessica Bowen, Jessica Slack, Jewles, Jian Su, Julia, Julia Rayment, Judith Davis, Anonymous, Kellie, Kyley Hazell, Laura Read, Lauren Jay Gregory-Connolly, Lindsey Dando, Liz Tyler, Mandy Emery, Anonymous, Maria, Martine Lewis, Mary, Mary Sanderson, Maryam Aslam, Melanie Taylor, Meshelle Bone, Miranda Box, Miranda L, Molly Fenwick-Moore, Molly Nicolson, Mrs. Doris Yeap, Anonymous, Nancy Trotter Landry, Natasha Kharbanda, Nicola, Nicola Thomas, Rachel, Rachel Lewis, Rachel Mylrea, Rebecca K Gibbs, Rebecca Wallace, Rosie Allen, Ruiyan Chen, Ruth Pitter, S.Haylett, Saffron Crosby, Sakiya Ghalib, Sally Lui, Sandra, Sarah, Sidra Wasim, SJ, Sophia Bailey, Sophie C Colfer, Anonymous, Talia, Tallulah Miller, Richards Tango, Tansin Brown, Tina, Tish Bell, Tonilee, Vanessa Boyawa, Valerie Mower, Valentine, Vashti, Willow-Simone, Y.K. Tang., Yin Gui Zhang, Zara Huband, Zoe, Zora Alexander, Anonymous
'We Are Warriors is made by women, but it is as much about any voice that has been silenced, any future curtailed.' HELEN COLE, ARTISTIC DIRECTOR/CEO, IN BETWEEN TIME
Well done @helencoley and @In_Between_Time and all the powerful women. Me and my 1 year old just had a gorgeous 20 mins in your fierce womb space... he was completely transfixed

— Sita Calvert-Ennals (@sitace) December 4, 2018
Clockwise from left to right: 1 - 4 We Are Warriors © Evoke, 5-6 We Are Warriors © Manuel Vason
Sign up for our e-newsletter