The world needs to change, so we're changing
In Between Time shares a new kind of festival for a new kind of world
From 2022, In Between Time will present a vibrant annual programme that builds towards a festival like no other in 2026. 
This radical programme of live art, gatherings, provocations and learning will centre care for the environment and care for each other. As the world burns, we see no other way. |
The seeds of this annual programme will form the roots of an entirely new kind of live art festival in 2026, growing up from a fertile ground co-created with artists, local people, community groups and environmental agencies. Beginning in Bristol this festival will reach out through its micellular networks across the South West region, the UK and the world over the next four years to culminate in an incredible international festival that ignites us all and reflects the delicate biodiversity of our world and our times.
JOIN US AS WE ENTER THE FOREST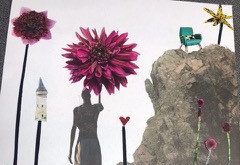 An Act of Resistance
This new In Between Time festival is an act of resistance, it is a caring and a renewed approach to festival making, giving space and time to artists and art workers as the thought leaders and change-makers we know they are. 
We begin to sow the seeds of a live art forest in 2022. We will explore the potentials of a new world, face climate change head-on and reimagine what a festival can be. We can't tell you the full story yet, mainly because we don't know it yet, we're writing it together. The next four years will morph as ideas and challenges arise. We can tell you this: In Between Time will:
Collaborate with you on radical live art

Invest in the work of developing live art artists

Centre environmentalism and care in all we do

Work in forests and wilderness, inside and outside mainstream art spaces 

Create unusual artistic experiences with people in their streets, homes and gathering places 

Create intergenerational communities of artists and co-creatives in our city and beyond 

Create opportunities for creativity, curation and art-making, with more people.