Monday 20th-Friday 24th June 2022 • Coombe Farm Studios, Devon
'A truly inspirational cohort of speakers, provocateurs and fierce facilitators…. A hugely useful reorganisation of priorities and values that will impact the rest of my career.' SARAH SHARP, 2018 PARTICIPANT
Producer Farm is a joint initiative by In Between Time,  Fuel, Bristol Old Vic Ferment, Dance Umbrella and Coombe Farm Studios. It is a free residency for professional, UK-based producers. It runs annually, hosted by Coombe Farm Studios in Dittisham, Devon – and is returning in June 2022. The programme aims to provide time and space to consider your current work and future potential.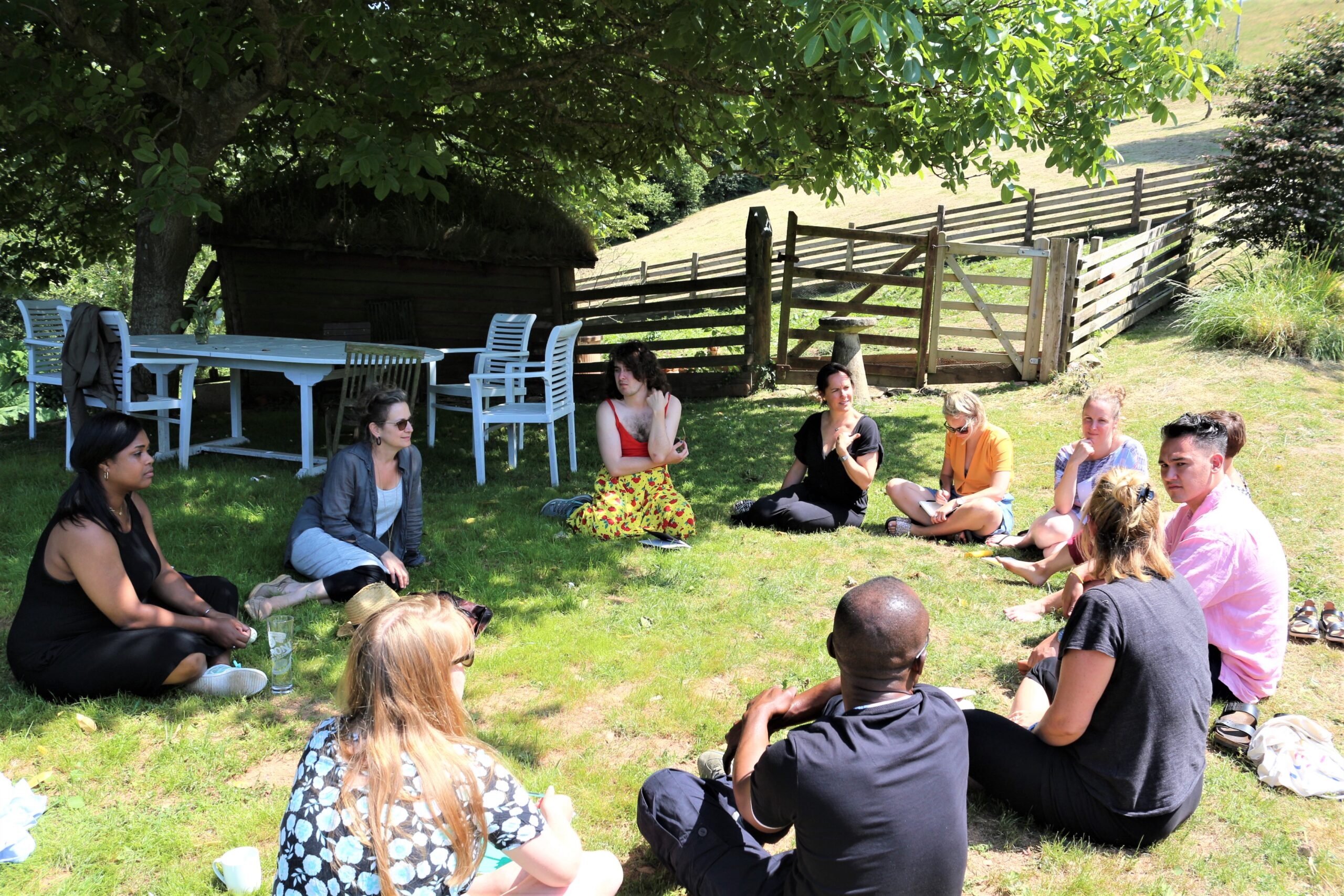 What does it offer?
Structured learning from inspiring professionals
Dedicated time to reflect on and refresh your ideas & practice
Networking and discussion with peers and senior industry professionals
A beautiful rural environment, dedicated to growing creativity
Who is it for?
Any UK-based producers who:
Have been working professionally in any field of contemporary performance for 5-10 years
Want to expand their capacity and capabilities as creative producers
Are excited by making new work and reaching new audiences
Are open to new ideas and sharing with their peers
COVID-19
Producer Farm runs in accordance with the COVID-19 UK government guidelines. If restrictions prohibit us from going ahead in-person, the week will switch to a digital format.
How to apply
Please complete the Application form linked below and the Equality and Diversity Monitoring Form. You should aim to demonstrate how you match the selection criteria (detailed) and outline how this residency will benefit you and your future work.
You will also need to attach a short CV.
If you have any issues, please contact [email protected]
You must be able to commit to the full week of the residency.
Application Pack
Equality and Diversity Monitoring Form
Easy To Read Application Pack
Text Only Application Pack